Welcome to the first edition of Swag Tag, where farms give you a look into their families, challenges, successes, and branding.
Meet, Jared Gutknecht, a 5th generation farm out of Cedar Falls, Iowa. Gutknecht Family Farms has built a 130-year legacy of farming in Cedar Rapids, Iowa. Today the farm is made up of Jared, his Father Bill, Mother Lori, Brother Brett, and Wife Heather
What does your farm look like today?
We are a typical mid-western corn and bean farm with 3,700 acres, 10,000 hogs. We have two exceptional employees who work alongside the family.
What are your goals for the next five years?
At one time, a family could live off a 1,200-acre farm. Today it takes about 2,000 acres to sustain a way of life and to keep the farm business viable. That doesn't even consider what we will need to keep the Gutknecht legacy alive for the 6th generation. I believe it's reasonable to say that we grow to 5,000 acres in the next five years.
Share with me the challenges you are facing in your operation.
Geographically we are in a fiercely competitive area. Our family needs to have good relationships with our neighbors, maintain public perception and media. We must remember that not everyone has grown up on the farm. Duly inform the consumers on what is truly involved in managing a family farm and what day-to-day activities are involved in creating a food source.
Why is branding important to your family farm?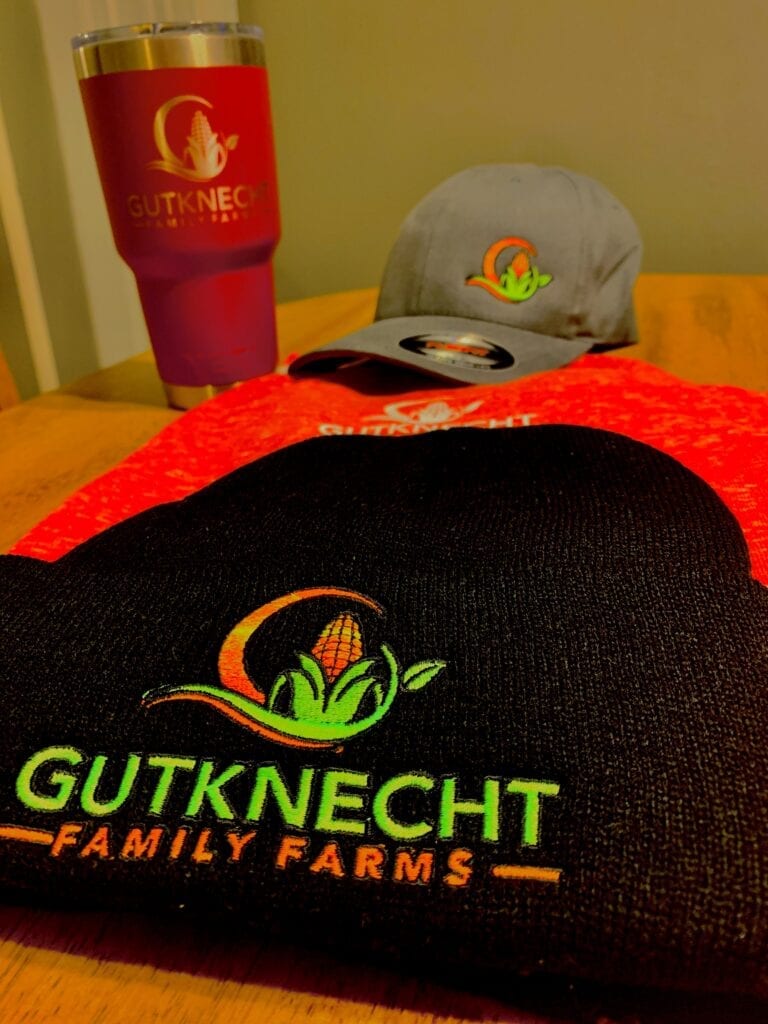 I am proud of where I work. It allows me to show my community that we are viable; we are here just like your local Casey's or any other type of business where people go to work. Mostly kill the stigma that farming is just a bunch of older men who sit in a coffee shop. It allows others to see that we are a business and gives us a symbol, name, and face to that business that others can recognize. I enjoy it when people are traveling, and I can see that they take our brand with them on hats, shirts, or travel mugs.
I am like any farm kid. I am proud of where and how I grew up. It's important to me to leave a legacy for our kids, and I am pleased that they what to go outside and share in the life I love. Farming is the best way to live, period.
Want to connect with Gutknecht Family Farms? You can do so by visiting their website https://www.gutknechtfamilyfarms.com/
Written By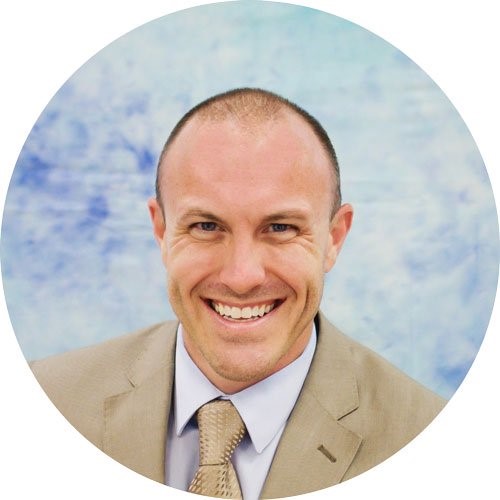 Director of Business Development | [email protected] | 618-535-4830
Contact us
P.O. Box 316
Brighton, IL 62012
Phone: 618-535-4830
Email: [email protected]