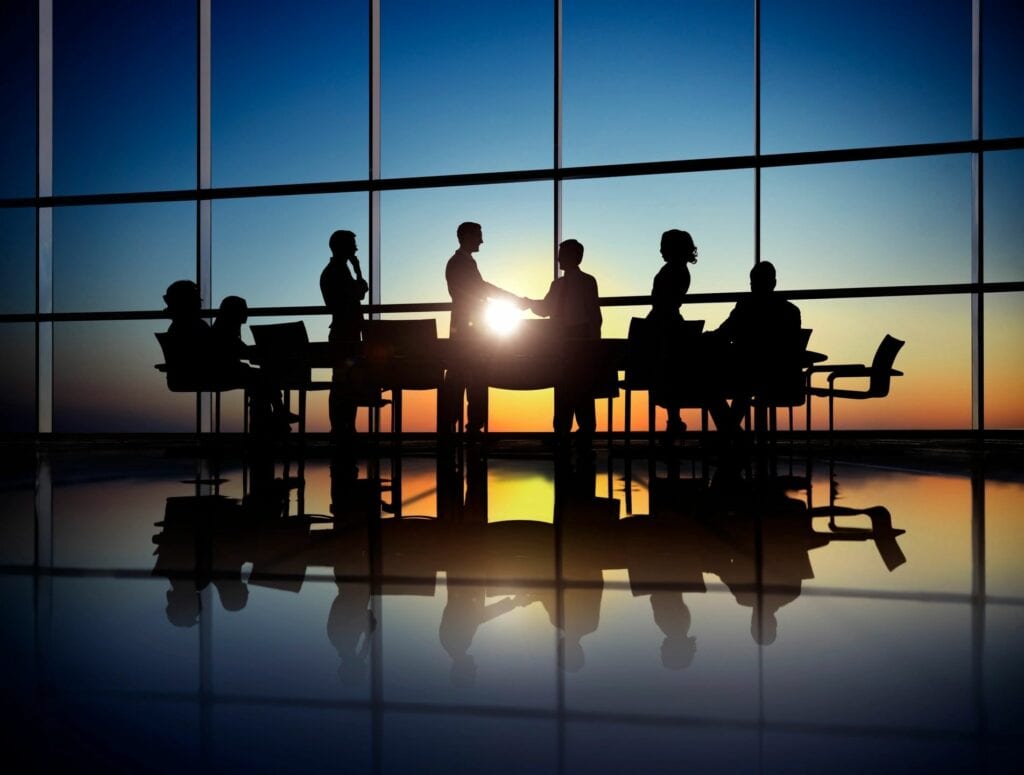 One of the indicators of success for any ag-related business is effective communication. Effective internal communication among family members, managers, and staff are a vital part of decision-making. Enhancing communication within any agronomy business will positively impact the operation's success.
Written Communication
In any business, we tend to see each other frequently, so a good deal of our communication is verbal. Verbal communication about the affairs of the agronomy business plays an important and relevant role. However, written communication cannot be overlooked. The use of standard operating procedures, business plans, and other types of written internal communication within your business works to ensure that all owners and managers are on the same page regarding significant decisions as well as day-to-day operations. Your operation can avoid the "he said/she said" scenario, which occurs with jointly owned businesses, by having information in written form.
Two Types of Meetings
Casual or informal communication that includes day-to-day discussions is commonplace on most agronomy businesses. These discussions should not be allowed to take the place of regular meetings. Agronomy companies today require the same focused sessions as any other business, hoping to grow the business and revenue of the company. These defined and regularly scheduled meetings focus on, promote discussion of, and resolve issues essential to the operation.
And, for Pete's sake, get together once a week and eat a meal as a group. Informal communication is also crucial to your family members, managers, and staff for many reasons. Your people need time set aside from the day-to-day worries of the operation and be present physically and mentally with their mentors. Don't forget the importance of employees relaxing together, sharing informally, and reinforcing the relationships of trust and respect that form the foundation of any good business!
Technology for Quick Turn Around
Agronomy businesses served by taking advantage of available technology for scheduling, managing, and relating crucial information. You don't always have to wait to discuss an issue in person. Send an email or text to convey information timely, especially if decisions need prompt attention.
Communication Guidelines
Internal communication can get sticky, but regular owner meetings help to ensure the appropriate information gets communicated. Develop simple meeting guidelines that keep everyone's ego in check. Instructions should include coming prepared, listening before making snap judgments, and setting objectives with a timetable of the next steps. These kinds of guidelines work to ensure that all key people in the business are included in management and decision making while allowing for prompt decisions.
Working with family and employees and watching them grow with you is a vibrant and fulfilling experience. Develop the communication skills needed in today's agronomy business culture to avoid misunderstanding and heartache. Being proactive in establishing guidelines for your team's written and verbal communication could make all the difference for your family or business partners while allowing all team members to achieve their personal and business objectives.
In Conclusion
Ongoing communication is key to the success of your business. Written communication, regular meetings, technology, and setting guidelines will all help in keeping the communication lines open.
Written By
Director of New Business Development | [email protected] | 618-535-4830
Contact us
P.O. Box 316
Brighton, IL 62012
Phone: 618-535-4830
Email: [email protected]